6. April 2023 | News
Plug & Ship, an ally for your e-commerce
BRT has launched Plug & Ship, a new plug-in developed to help businesses, particularly SMEs, entering the world of e-commerce. Plug & Ship will allow the integration of BRT's systems with 80 marketplaces and CMSs.
Many features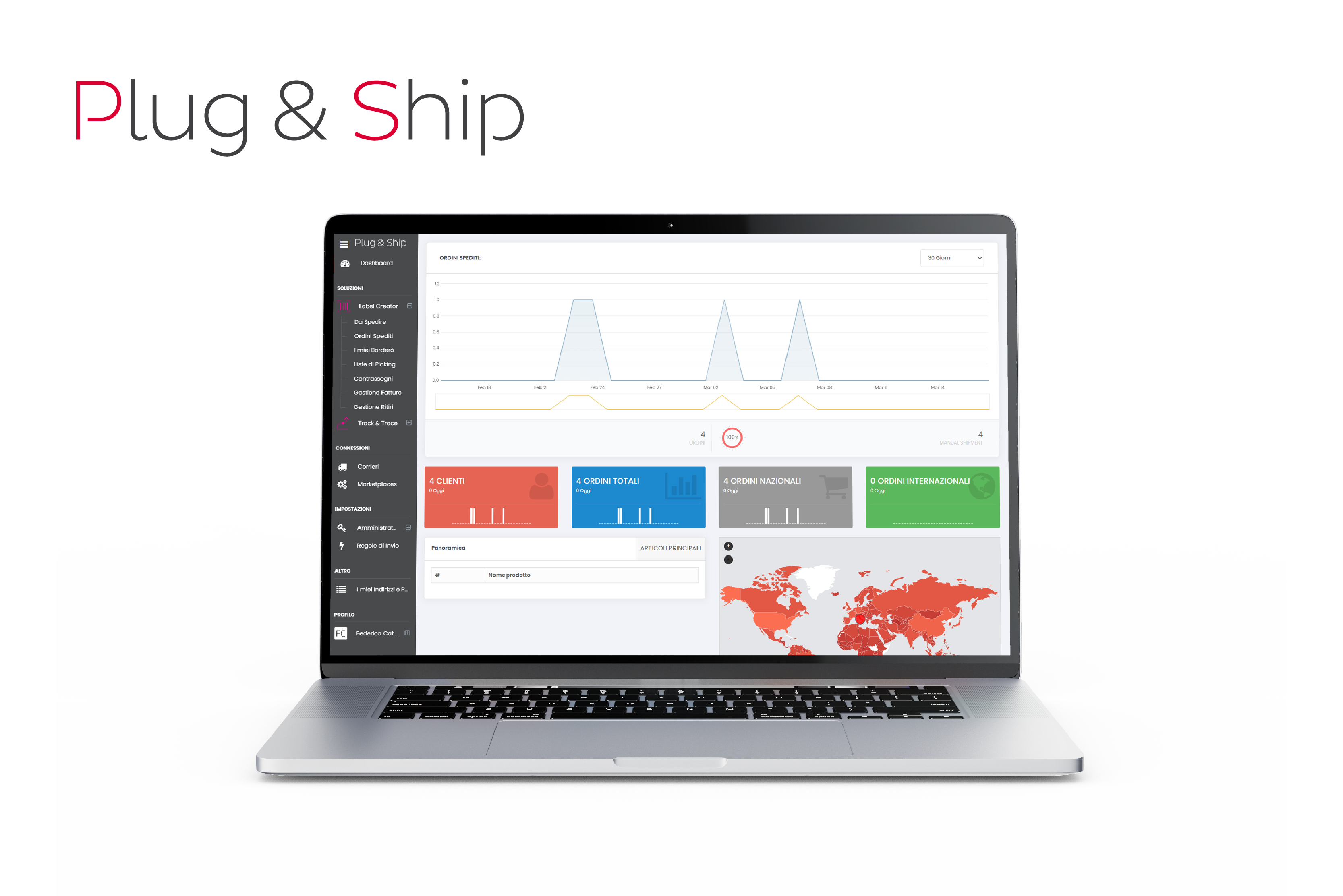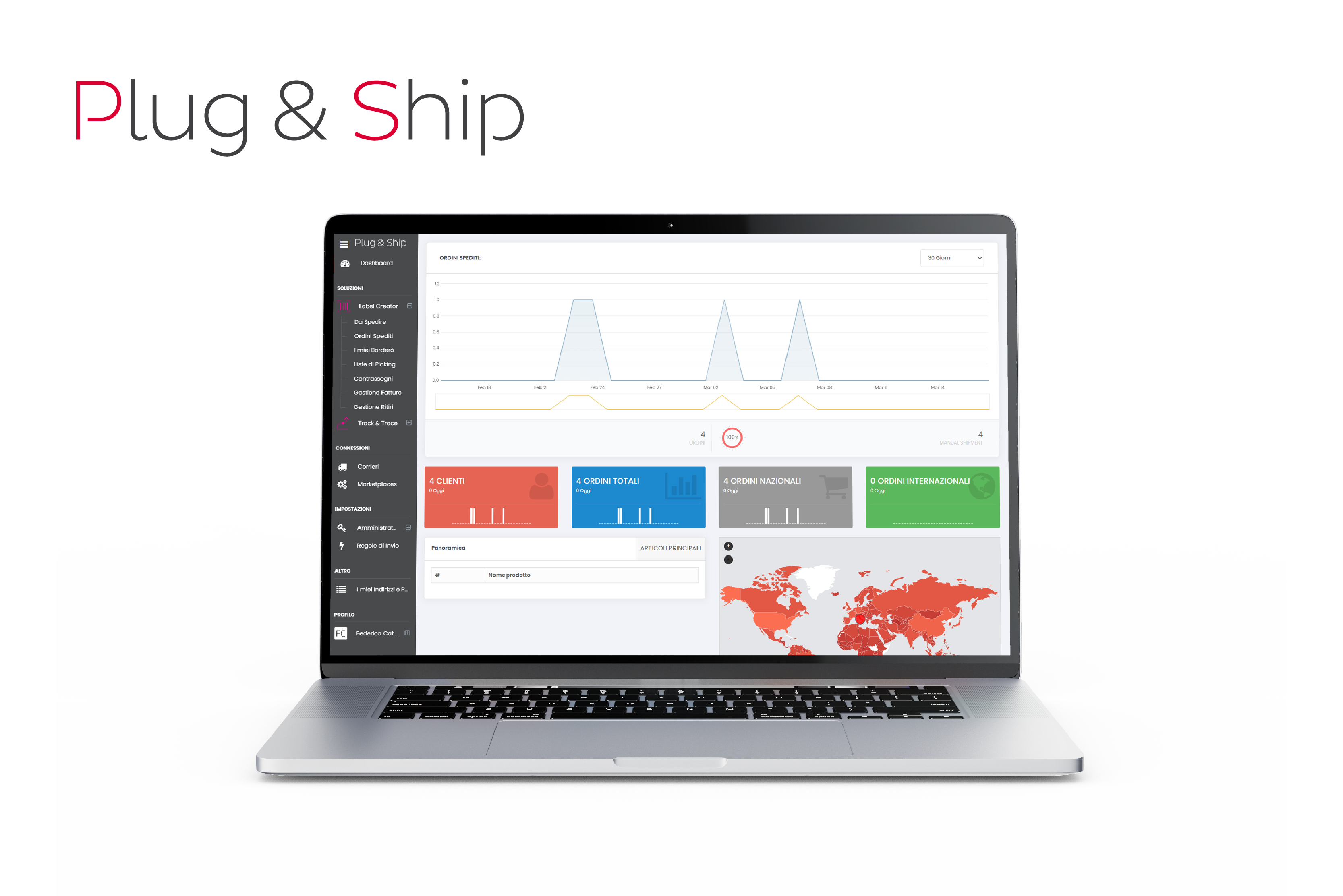 Many features
The plug-in, which complements BRT's e-commerce solutions, streamlines, and simplifies the flow of shipping from e-commerce platforms or major marketplaces, channelling all orders received to a single tool from which shipments can be generated and tracked. The merchant, through a simple and intuitive interface, will be able to create labels, track the shipment, update its status, and redirect the shipment to one of the more than 6,500 BRT-fermopoints operating in Italy following the checkout phase. This new system is part of BRT's strategy to increasingly be a partner and business facilitator for companies, easing the relationship with customers and consumers thanks to its transport services and the capillarity of its network in Italy.
Due to its economic dimensions and its popularity among consumers, online shopping is increasingly central to businesses. The latest research by the Netcomm-School of Management eCommerce B2C Observatory of the Polytechnic University of Milan shows that in 2022 the value of online purchases in Italy reached 48.1 billion euros (+20% vs 2021). Product purchases contributed nearly 70% of the value generated (33.2 billion).
The figure for regular online shoppers is also significant: 56.4% of the 42.5 million Italians (aged 15 and older) regularly access the web1. 
Progressively, consumers prefer online shopping: in 2021, 46% of e-shoppers made regular purchases on a monthly basis (+13% vs 2019). 84% of regular e-shoppers said they would like to receive shipping to their home but the percentage of those who prefer alternative solutions such as lockers (+7% vs 2019) and pickup points (+6% vs 2019), is growing2.
1Source: NetRetail 2022 - Netcomm.
2Source: E-Commerce Report | DPD Group.
---